ADVAN Design Search Engine Optimization (SEO) Expert Services
You can rely on ADVAN Design website and Cleveland SEO company for superior Internet marketing and SEO marketing services to grow your business.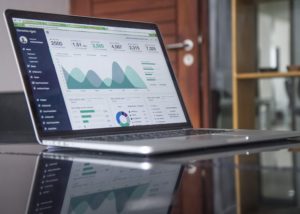 What is SEO?
SEO in plain words
When searching for a team of top SEO professionals, finding a Cleveland SEO company with a complete understanding of what is SEO and how it works will help make the most of your investment. ADVAN Design takes pride in our in-depth understanding of what SEO is, as well as our success in creating the content Google wants. Our knowledgeable team of SEO experts in Cleveland knows what it takes to get your business to the top of search rankings, with over 20 years of experience.
So what is SEO and how can it help your business? Simply put, SEO is how well your website is optimized to rank on search engines like Google, Bing and Yahoo. For example, if you type, "what is SEO?" into Google, you will see a list of results with the top-ranking websites showing up first and descending in the order of how Google ranks them. A website's ranking is based on how well content is optimized for certain keywords or phrases.
While hard to achieve, we understand what it takes to get your business to the top of search rankings, even with Google's high standards. Our team of SEO experts in Cleveland can help create quality content and links to achieve high search engine rankings.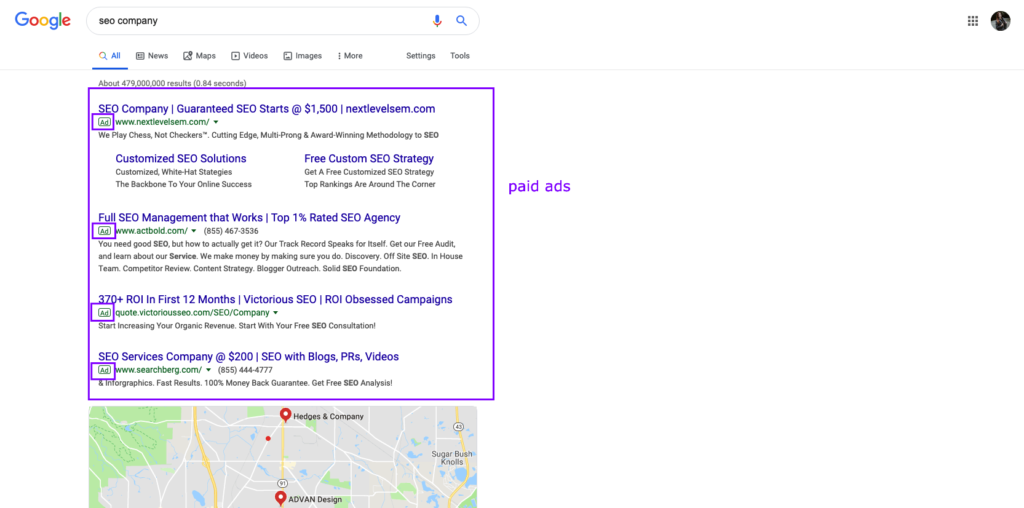 What is SEO? | SEO Explained
SEO stands for Search Engine Optimization, which is the process that organizations go through to ensure their site ranks high in search engines for relevant keywords and phrases. Ranking for these keyphrases helps get traffic to your website from "free," "organic," or "natural" search results instead of using paid ads. Organic traffic means that a user did not end up on your site by clicking on a paid ad. Hire an SEO expert in Cleveland from ADVAN Design SEO Services, today.
Factors that affect SEO rankings:
Content Marketing
The more quality, relevant content that you have on your site, the more likely search engines will be to rank your pages higher on the search engine results page. Similarly, the more engaging and effective content you have on your site, the more likely user will be to spend time on your website and maybe even make a purchase.
The secret to creating optimized content is for it to please both the search engines and the human site visitors. Our team of experts create quality content and links to make Internet users happy, and do what it takes to provide the results searchers want. We understand that to make search engines happy, your site needs to make users happy. ADVAN Design SEO Services is an SEO expert in Cleveland near me.
On-Page SEO
The on-page SEO factors go deeper than your site's content. It involves the deep levels of your site's HTML, optimizing title tags, meta descriptions, sub-headings, internal links, image names, and ALT tags.
ADVAN Design, SEO experts in Cleveland, knows how to strategically place your SEO keywords and phrases on your page, while avoiding over optimization. This is because Google and other search engines will penalize your site if you attempt to use keywords too many times through the content. We understand how to keep your on-page SEO well balanced and relevant.
Off-Page SEO
Though you may not have direct control over the off-page factors of your SEO, ADVAN Design knows the best practices to improve your chances of having these factors work out in your favor. Off-page SEO includes backlinks, social media, building trust.
ADVAN Design understands that the more relevant and interesting your content is, the more likely others will be to link to your content and share it on social media. And the more users trust your content, the more the search engines will as well. Hire an SEO expert in Cleveland from ADVAN Design SEO Services.
What is SEO | SEO Best Practices
While ranking high in the search engines can be challenging, ADVAN Design marketing agency understands what it takes to get your business to the top of search rankings, even with Google's high standards. We use best practices for SEO by focusing your content on your human visitors to build a sustainable online business that continues to bring in new organic site traffic for the years to come. We keep your content valuable and relevant to your intended audience and make your website the expert of your industry.
We use the latest online tools, techniques, and strategies to gain the right kind of traffic and we provide you with measurable results. You'll know your site is working because you will benefit from the effects of it. Find an affordable SEO expert in Cleveland, today.
We take pride in our ability to outperform all other Cleveland OH SEO Agencies and marketing agencys and you'll benefit from our in-depth understanding of search engine optimization (SEO).
To learn more about how we can help you strengthen your online presence, or to schedule a consultation about your website development Cleveland, Ohio needs, contact ADVAN Design at 330.688.1324 or submit your questions via our contact form.
Ready to grow your business and see successful SEO results?
Talk to us (330) 688-1324
our designs
[justified_image_grid ids=7653,7654,7655,7656,7657,7658,7659,7660,7661,7662,7663,7664 row_height=200]
view portfolio